Small changes, Big Results
| | |
| --- | --- |
| Posted on 26 January, 2018 at 21:06 | |
I will start by saying this is what works for my family. This is not in place of medical advice, please be responsible and know when it is appropriate to see a doctor. I am not a doctor! I am sharing this in the hopes it may help someone. It is very important upon the first symptom to start these steps.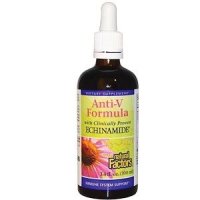 When my daughter had the flu this is how I treated it Naturally!!
When her fever got to around 103-104 I put her in a cool bath to bring the fever down. We did this for about 3 days. Fever is the bodies way of fighting off infection. Remember all medicines have side effects. I did end up giving her motrin twice (in 4 days) because she was miserable and I wanted her to be able to sleep.  SOAKING IN WATER IS A NATURAL FEVER REDUCER!!!
I gave her this Natural Factors Anti-V Echinamide every couple hours. My family also took this to prevent getting the flu from her. Thank God my husband, myself, & other two kids did not get it.  
Sovereign Silver is a staple in your natural medicine cabinet. I also gave this to her under tongue.
I gave her*RAW HONEY mixed with CINNAMON twice a day.
The flu is NOT fun! This process took about four days. But it worked!
I also love ELDERBERRY for fighting and preventing the flu. Making your homemade elderberry syrup is awesome. I also like Natures Answer Sambucus Immune. As well as Mickelberry Gardens Elderberry Honey Tonic from Gresham, Oregon. They are both pictured. 
Categories: Homeopathic Remedies

0

/