Small changes, Big Results
I will start by saying this is what works for my family. This is not in place of medical advice, please be responsible and know when it is appropriate to see a doctor. I am not a doctor! I am sharing this in the hopes it may help someone. It is very important upon the first symptom to start these steps.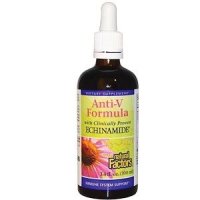 When my daughter had the flu this is how I treated it Naturally!!
When her fever got to around 103-104 I put her in a cool bath to bring the fever down. We did this for about 3 days. Fever is the bodies way of fighting off infection. Remember all medicines have side effects. I did end up giving her motrin twice (in 4 days) because she was miserable and I wanted her to be able to sleep.  SOAKING IN WATER IS A NATURAL FEVER REDUCER!!!
I gave her this Natural Factors Anti-V Echinamide every couple hours. My family also took this to prevent getting the flu from her. Thank God my husband, myself, & other two kids did not get it.  
Sovereign Silver is a staple in your natural medicine cabinet. I also gave this to her under tongue.
I gave her*RAW HONEY mixed with CINNAMON twice a day.
The flu is NOT fun! This process took about four days. But it worked!
I also love ELDERBERRY for fighting and preventing the flu. Making your homemade elderberry syrup is awesome. I also like Natures Answer Sambucus Immune. As well as Mickelberry Gardens Elderberry Honey Tonic from Gresham, Oregon. They are both pictured. 
DO YOU HAVE JOINT PAIN? 
There are few things more frustrating than to battle through injuries and limitations from nagging muscle pulls & joint pain from prior surgeries and over use!
I have been through 2 knee surgeries (ACL & meniscus), c-sections, minor wrist & shoulder pain, as well as several minor muscle pulls.
The most important thing to understand is that you must take care of your body! Health is a relationship between you and your body.
It will be very hard to live a fit lifestyle if you are constantly injured. Listen to your body. Always stretch, learn to breathe, and recognize the value of rest!
Three of the most effective homeopathic things that I have done to resolve and repair joint pain and injuries are
Epsom salt heals sore muscles joints etc and is high in magnesium which seeps into your body as you soak in the bath!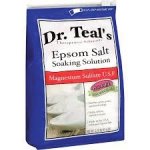 Dr Singha's Mustard bath with essential oils compliments the magnesium in the epsom salts to promote the healing environment your body needs.
Arnica comes from the arnica flower in tiny balls that dissolve under your tongue or in a cream that you massage into your painful area! Three awesome PLAYS in my PLAYBOOK for healthy joints and to reduce soreness everywhere in my body! 
Your health is a gift. Anyone that has been through a health challenge or injury understands this very well! Take care of yourself and be thankful for your health. LIVE FIT by valuing rest and taking the time through massage, warm epsom salt baths, icing post workout, and  learning about the benefits of arnica. 
Small Changes lead to big results.
/