Small changes, Big Results
Amazing Monday morning workout this morning! 
A move from my workout. Tricep push up burpee to double box jump. A beautiful day starts with a beautiful mindset. Win your mind; win the day!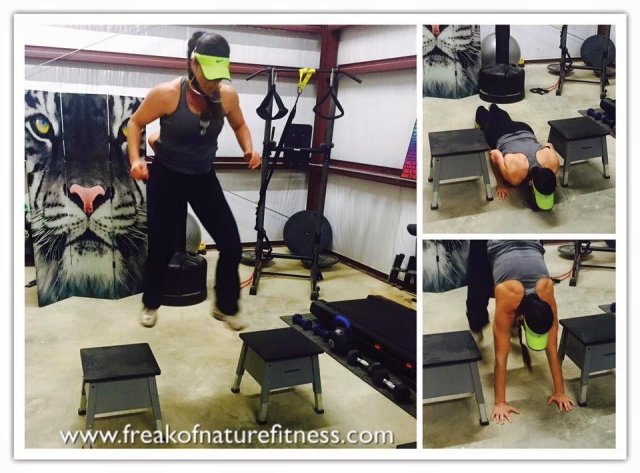 Flat Ab Tip!
Stop doing so many crunches! It always built my stomach out rather than flat. Focus on a variety of planks/push ups, training your back, and cardio that gets your heart rate up. My kids and I have  awesome workouts on the beach. Have fun with fitness and help them develop heathy habits. Here are some candid photos we took recently.
A move from my workout this morning. Tricep push up to advanced bird dog plank. Magical flat abs & core strength. Alternate hold times. Rapid pace, to hold two counts down hold two counts up, hold 5 counts down hold 5 counts up. Jump rope in between sets. 
You can always do this on your knees as well. 
Fun Fitness idea: 
I do Popsicle stick workouts with my kids. On a rainy day we will do them inside with an interval timer. On a beautiful day like today we sprint the driveway down & back, pick a stick, do the exercise, sprint the driveway, pick a stick, do the exercise etc.. With no rest until completed. Usually we go 2-3 rounds.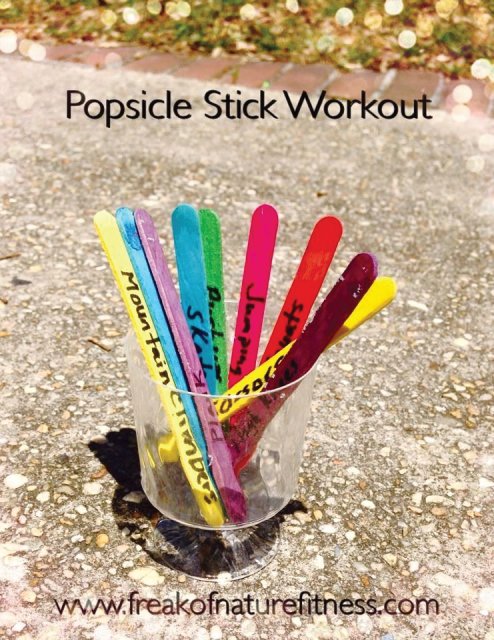 Take your workout to the pool! 
There are few things more refreshing than a swim & it has so many health benefits!
Swim some laps. Then take 3 exercises such as high knees, jump squats, & jumping jacks. Do the exercises then front stroke down, back stroke back do the exercises again continue this non stop for 20min... Then see how you feel.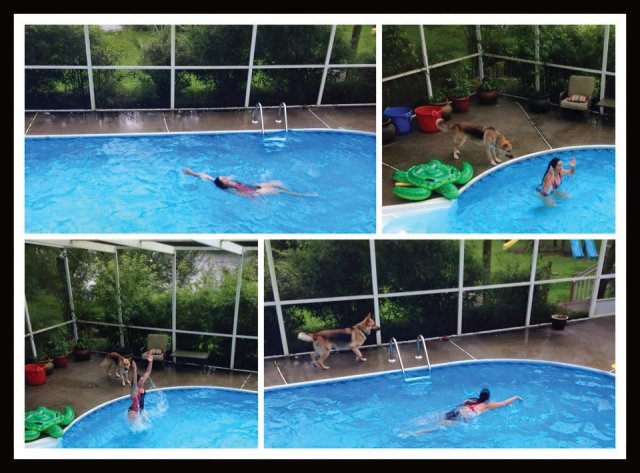 You will be the same in 5yrs accept for the people you meet and the books you read. Surround yourself with the people that bring out the best in you. Distance yourself from negativity no matter whom or what it may be. Some people do not deserve a front row seat in your life. You must love them from a distance. Strive to be the person that brings out the best in others by cultivating an environment of grace and excellence which will give birth to true friendships, leadership, and greatness. 
Pictured is a move from my workout this morning a lunge with a twist. Twist towards the lunging leg. You can use a medicine ball, dumbbells etc instead of a bar. I love that my drive way has a slight incline so I am doing these uphill. Great for leg strength, balance, and core work.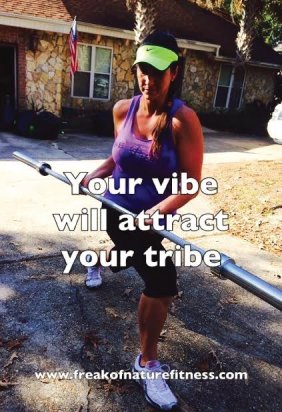 0

/